Dependable Auto Shipping Services
Nationwide Auto Transport by Reliable Carriers
Transporting vehicles has never been easier. At Lone Star Car Transportation, we offer affordable transport services.
Ship Your Car, Truck, SUV, Motorcycle, or ATV
Our company provides all types of car shipping, including motorcycle and vintage collector car transport. We move vehicles with open and enclosed carriers. Whether they run or not, we can get the job done.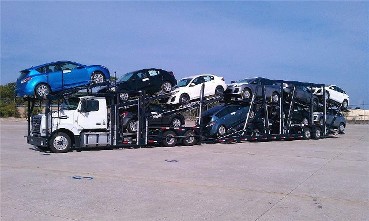 Our network of nationwide auto transporters ensure your vehicle is shipped quickly and securely. Some of the services we specialize in include:
Transport of Privately Owned Vehicles
Internet Purchased Car Shipping
Dealer & Auction Auto Transport
Corporate Car Moving
Ebay Purchase Auto Hauling
Door-to-Door Residential Relocating
Contact us to learn more about our auto transport services.
Enclosed vs Open-Air Carriers
There are two basic types of carriers used to transport vehicles: open carriers and enclosed carriers. If it's your first time to book auto shipping, it's important to know the difference between the two types, so you can choose what's right for your vehicle. Our auto shipping specialists are here to explain your options and help you choose which method works best for you. It is important to pay close attention to the pros and cons of both options.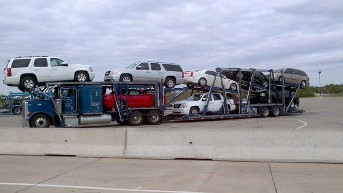 Open Carrier Auto Shipping
Open carriers are the most common way to transport vehicles. These familiar 10-car haulers are what everyone associates with auto transportation. An open carrier is just that, an open trailer. In most cases, open carriers are likely your best option for auto shipping.
Pros of Open Carriers
There are more open carriers on the road; therefore, your vehicle will get transported much faster this way. Since there are more of these types of carriers, they are less expensive than enclosed carriers.
Cons of Open Carriers
Your vehicle will be exposed to the weather. Even though we strive to deliver your vehicle in perfect condition, it is likely that your vehicle may have accumulated road dust by the time it is delivered, just as if you drove the vehicle yourself.
Enclosed Carrier Auto Shipping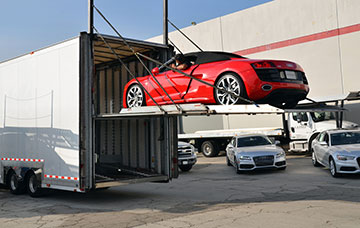 While not as common as open carriers, enclosed carriers are a popular method for auto shipping. Vehicles loaded in enclosed carriers are protected from the weather.
If you're looking to transport a high-end or classic vehicle, a low ground clearance vehicle, or a vehicle with an exposed interior, enclosed vehicle shipping is the best option for you.
Pros of Enclosed Carriers
Enclosed carriers often carry more insurance per vehicle. Some enclosed carriers use scissor lifts rather than ramps and are better equipped to transport low clearance vehicles.
Cons of Enclosed Carriers
It usually takes longer to arrange auto shipping via enclosed carrier because there are less of them on the road. Shipping with an enclosed carrier generally requires more advance notice to arrange transport and this method is more expensive than open carrier shipping.
Be sure you talk to one of our staff members for assistance in choosing the option most suited to your needs.